Sectional Garage Doors vs. Rolling Garage Doors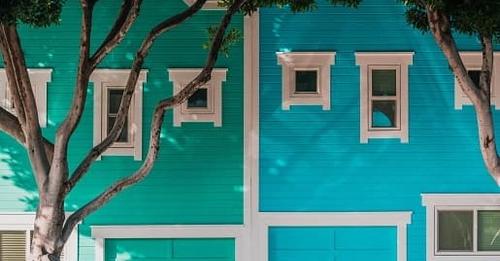 Traditional garage doors consist of one panel, but many homeowners choose the benefits of rolling doors instead of their single-panel sectional counterparts. There are numerous variations when you look at traditional vs. roll-up doors, not to mention installation, materials, pricing, and overall durability.
What are the differences between the two? We'll get into the details below.
SECTIONAL GARAGE DOORS VS ROLLING GARAGE DOORS
If you're looking at Loveland overhead doors, you have many options — from the material to the panel design. One of the most basic questions we get from customers is, which one should we decide on? Sectional or rolling? Keep in mind that these are the two most common types of garage doors available.
SECTIONAL GARAGE DOORS
A typical overhead sectional garage door is made from one large piece that angles up over the garage floor. It can also swing out. Although they're noisier than a sectional model, retractable sectional doors can be quieter, but that's offset by their intricate design which takes up space and boosts the chance of breakdowns and repairs.
Sectional doors are made with 24-inch sections that are stuck together. They're usually created with 16- or 14-gauge metal in standard sizes. This type of door is attached to the upright face of the garage wall. But a horizontal track must be fixed to the ceiling, requiring extra room to support it.
Most Loveland sectional garage doors are commonly used in residential applications, but there are some designed for commercial buildings, too. Typically constructed of six to eight panels that slide up and overhead when the door activates, sectional garage doors can be made from steel, aluminum, wood, fiberglass, vinyl, and other materials.
What are the benefits?
They don't require extra outside space for opening.
They're dependable and strong, as each panel has its own connection to the door track.
Sectional garage doors can be a cost-effective option if money is an issue.


ROLLING GARAGE DOORS
Rolling doors, on the other hand, are made with 18 to 24 gauge, 3/16" to ½" structural steel. The doors are made into slat sections or segments, each typically about two or three inches wide. Because of this, they're more flexible, strong, and aesthetically pleasing, in addition to being easier to customize.
They also normally require less complex garage door installation and a simpler mechanism to open and close, which can lower required maintenance. Some rolling doors can withstand more than one million open-close cycles before requiring maintenance. By comparison, upgraded heavy-duty sectional garage doors can withstand about 100,000 cycles.
Typically made with impact-resistant corrugated steel, rolling-style overhead doors are frequently used for industrial and commercial applications, like storage facilities, fire stations, and businesses that need to stay closed and secure. Some rolling garage door models utilize a spring inside the rolling mechanism while others a manual pulley and chain system or a gear-driven motor to roll open or closed.
But there are other benefits, including:
Rolling garage doors use normally quieter to operate.
Rolling garage doors especially secure.
And rolling doors are resistant to impact from the elements.
OTHER IMPORTANT FACTORS
Personal choice notwithstanding, there are other factors to consider when deciding between sectional garage doors vs rolling garage doors. Keep the following in mind:
The architecture of your current home - After considering both styles, which one fits your home? Most homeowners select a garage door style that accentuates the existing design.
Safety and security - Both kinds of overhead doors are secure. But roll-up doors have the advantage of interlocking sections and stronger gauge steel.
Aesthetically pleasing - With a sectional garage door, consumers have a wide variety of shapes, styles, materials, and colors to choose from. With rolling doors, you are limited to the selection available, and its color options may not be the best choice for your neighborhood and home.
Maintenance - The cables, springs, and mechanics of sectional doors are more exposed to the outside, making them vulnerable to damage from the elements, rust, corrosion, and dirt. As such, they require more maintenance and are more suitable for installation in areas not in danger from severe weather. Rolling garage doors, on the other hand, keep important accessories and parts inside, protected against rust and moisture. They're also substantially easier to clean.
Value for Money - A sectional garage door is more budget-friendly than its rolling cousin. However, usage normally determines which type will really maximize your investment. If you expect heavy traffic and garage door usage, Loveland's best garage door installation company recommends heavy-duty rolling up doors. However, if you expect a typical residential installation and the garage will only see minimum to moderate usage, then a sectional garage door might be sufficient.
When searching for a new overhead garage door, another important consideration is finding a company that meets your needs.
C & M GARAGE DOORS: PROFESSIONALS YOU CAN TRUST
C & M Garage Doors has been serving Loveland residential and business customers since 1994. We pride ourselves on keeping the public aware of the best overhead doors available, but never influence their buying decisions related to a new garage door, garage door opener, or other products or services which don't meet their needs or money limits. Our staff has partnered with hundreds of satisfied customers over the years, and we're famous for fast and friendly services and premium products at competitive prices. Go online to request a no-cost inspection or call us today at 970-663-7335 for more information.