Garage Door Opener Factors To Consider Before You Buy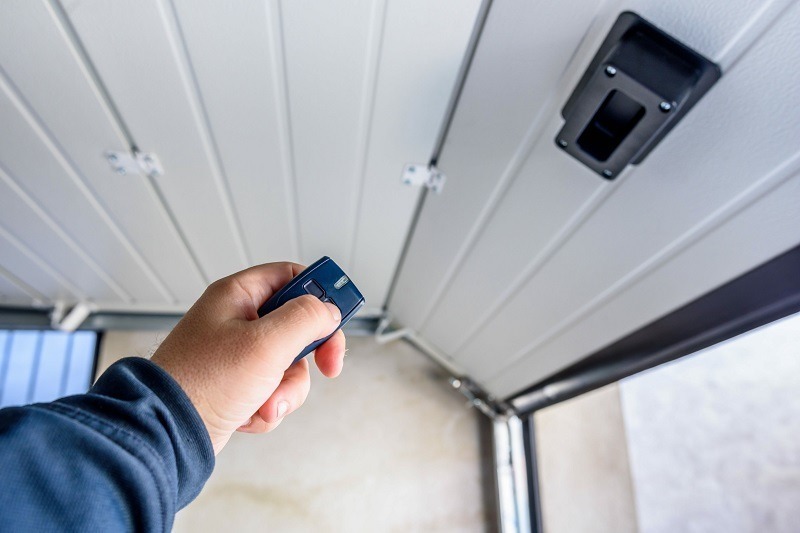 It's not unusual for most homeowners to take a garage door opener for granted. When they moved into their home, the unit was already installed and ready to use. And it worked faithfully for years – but then it didn't. If you're like most people who've run into problems with a garage door opener, you invariably have some important things to consider before purchasing a replacement model.
The Nitty Gritty of a Garage Door Opener
Mechanical or motorized garage door openers have been around for about 100 years and in all that time, they've continued to evolve and are now an indispensable tool for any homeowner who has a garage on their property. What is a garage door opener?
Simply put, it's a motorized device to make it easier and more convenient to open your garage door. Most models are installed on the garage ceiling. Thanks to advancements in technology, the garage door opener can be controlled through a button or panel inside or outside the garage, through a handheld device, or even by a smartphone app. The remote sends a signal via radio, Bluetooth, or Wi-Fi to the motorized opener, allowing you to open the garage door from a short distance or anywhere in the world.
Your garage door opener greatly affects the safety and security of your loved ones and Loveland property, and whether the garage door opens and closes efficiently.
Top Garage Door Opener Factors To Consider Before Buying
There are many important things to think about before you buy a garage door opener. Many consumers focus on how much the unit costs at retail and the expense of installation, and that's understandable, but you also should consider:
The size and weight of your garage door plays a crucial role in your decision.

An eight-foot-wide aluminum garage door may weigh less than a 100 pounds, meaning you can probably get away with a ½ horsepower garage door opener. But a larger garage door for a two-car or three-car garage can weigh hundreds of pounds, requiring the strength of a ¾ horsepower or even more powerful opener.

Are you partial to a certain kind of garage door opener?

There are three kinds of garage door openers to be aware of. A chain drive is a tried-and-true fixture in thousands of garages. It's affordable, durable, cheaper to buy and install – but is very noisy when in use. The second drive are belt drive openers, which are quiet but more expensive. The third type of garage door opener is screw-driven. This kind of opener is powerful, reliable, durable, fast, and less likely to break down – assuming it gets annual maintenance.

Don't forget about security issues.

A garage door opener controls entry to your property, so you should always look for a model which features rolling-code technology. This means the security code changes each time someone uses the remote or control pad to open the garage door, making it less likely for the code to be intercepted by tech-savvy burglars.

Think about convenience.

For the average U.S. homeowner, a garage door is opened and closed more than 1,500 times a year. If you don't have a mechanized opener, that's a lot of stress on your poor little human muscles. Think how easy it would be to open your garage door in the middle of a rainstorm if you didn't have to get out of your car to do it.

A garage door opener provides security features you otherwise wouldn't have access to.

Besides rolling-code technology, the newest garage door openers provide security features that work so beautifully and flawlessly you can stop thinking about them once the opener is installed. Look for a garage door opener that includes an automatic reversing system, photoelectric sensors, a manual release, and battery backup and security light options.

You'll likely need a professional garage door installer from the Loveland area to do the work for you. While an experienced handyman may be able to install a garage door opener for you, the process often requires two people, and the use of a ladder and tools besides a screwdriver. Installation could also take several hours, which doesn't seem as long if someone else is doing the work for you.
Technology, technology, technology. Rolling-codes make it harder for those with criminal intent to break into your garage, but some features of newer models ramp up security and convenience. Thanks to Bluetooth and Wi-Fi, some models integrate with your home's smart features – meaning you can open and control your garage door through Google, Apple's HomeKit, and smart hubs connected to your home network. Many garage door openers have smartphone apps, too.

Thankfully for consumers, there are many key features to consider when you're thinking of replacing your garage door opener. There are multiple horsepower levels (1/2-, ¾-, 1-horsepower), safety features, and high-tech gadgetry that can make selecting a new opener a hard decision. The best you can do is to educate yourself on what's available, compare the pros and cons, and buy a product you can afford and are most comfortable using.
Trusted Garage Door Professionals Near You
C & M Garage Doors has been a Loveland fixture since 1994. We pride ourselves on educating residential and business customers on the best products available, but never steer them towards a garage door opener or other products which don't conform to their needs or budget. Our garage door team has provided service to hundreds of satisfied customers, and we're known for services and premium products at affordable prices. Contact us today by calling 970-663-7335 for more information or go online to request a no-cost inspection.