Carport vs. Garage: Which Is Better?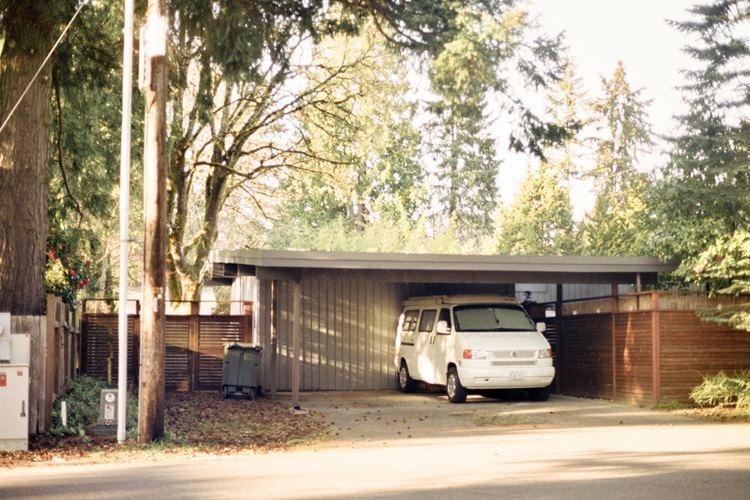 Updated on July 27th 2023
Kelley Blue Book reported that the cost of a new car had reached an all-time high of $48,008 in December 2022 - an increase of more than 32% since December 2017. With car prices skyrocketing more and more, people are looking for ways to protect their automotive investment. If someone has a one-car garage on their home but they own two or three vehicles should they expand the garage or build a carport to protect vehicles two and three? Or, if their home doesn't have either should they build a garage or would a carport suffice? As experienced garage door service professionals, we hear customers mulling over this issue all the time. So, in this article, we decided to tackle it head-on in order to help Loveland homeowners make an informed decision.
The Carport Vs The Garage: An Objective Comparison
The "carport vs. garage" issue has taken on new urgency recently as already sky-high automotive prices have taken a quantum leap upward. Savvy car owners understand the importance of protecting their investment, and they also understand that when the time comes to sell their home, it will likely be worth more if it offers robust automotive protection for the next owner. With that in mind let's look at the benefits of the carport and the garage. First, the garage.
The Benefits of the Garage
Protection
Most of the time our cars sit idle. If they are exposed to the elements including UV rays, rain, snow and hail along with windborne dirt and debris these things will take a toll on the finish. Dirt, dust, dead leaves and more will also find their way into the engine compartment and the wheel wells. In addition, squirrels, cats and other animals may set up house in the engine compartment for its relative safety and warmth. A garage can prevent all of these things from happening.
Convenience
If the snow is coming down an inch an hour in Loveland and the wind is howling down off the Rockies would you rather get out of your car in the driveway or in a nice warm, dry, windless garage? At the start of your day would you rather have to make your way to the car through a torrential downpour or simply open the door to the nice dry garage and get in your car there? These conveniences are maybe the strongest argument in favor of the garage.
Versatility
If you're thinking about building a garage or expanding your current one make sure to include some extra space for storage, or for your home gym or workshop. For a high percentage of homeowners, the garage is more than a place to park the car. It's a versatile all-purpose space that makes life easier and better in a variety of ways.
Enhanced Home Value
We have been overhead door installers for a long time and have seen how building a garage or expanding an existing one can add tens of thousands in value to a home. If you doubt that just go onto some real estate sites and look at the difference in value of homes with garages compared to those that don't. For those looking for a way to protect your car and to enhance the market value of your home at the same time, you can't beat a garage.
The Benefits of the Carport
Affordability
No doubt this is a major selling point for many people who have already had to shell out $45,000 or $50,000 or more for a car. The carport will cost a fraction of what a new or expanded garage will, and it will provide protection from most UV rays as well as most of the rain and snow that falls. That means that most of the time you won't step out directly into the deluge.
Simpler Construction
A carport does not require an overhead door installation, it won't have walls or windows, and in most cases, the homeowner won't have to lay down a concrete foundation. Most carports don't have electrical wiring either. As such a carport isn't required to meet stringent building codes. An experienced construction company can put one up in a day or two.
Not a Junk Magnet
Ideally, people use the extra space inside their garage to store valuable items or to set up a home gym or workshop. In reality, many simply can't resist the temptation to use the garage as a place to dump their junk. With a carport, there is no such temptation.
Enhanced Home Value
Let's be real: there is no way a carport will add the same type of value to a home as a garage will. That said, adding a carport to a home that previously had no way to protect the owner's vehicle will result in a bump in valuation. It will also make the home more attractive to potential buyers than it otherwise would be, and that alone should justify the cost.
For New Garage Doors and Repairs in Loveland, Call C & M
Both garages and carports have distinct advantages and which one is right for your property only you can say. If you decide to build or expand your garage talk to the experts at C & M Garage Doors about installing just the right garage door or doors. We have the experience and expertise to help you make the right decision and our installation team is one of the best you'll find. Contact C & M Garage Doors online or by calling us at 970-663-7335.