Seven Alternative Uses for Your Garage Space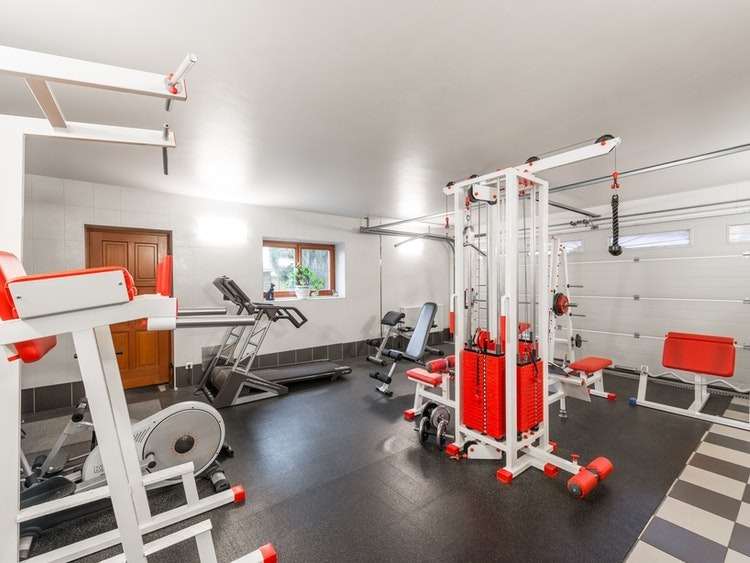 When they buy a house in Loveland some people wind up with way more garage than they actually need. Perhaps the house came with a two-car garage but they only have one car. Or maybe they've had the house a long time and their needs have changed. So the big garage that was a necessity ten years earlier is now just so much storage space. The good news is that an unused garage is like a blank canvas just waiting for you to apply your energy and imagination to transform it into your dream space. In this article, the garage door installation pros at C & M will look at seven alternative uses for your empty garage.
Why let your garage sit empty and unused when with a little imagination and elbow grease you can transform it in one of the following ways?
1: Man Cave
The man cave has a long history and takes many forms. In contemporary society, man caves are typically carved out of unused attics, unused basements or unused garages. A garage makes an ideal man cave because of the sturdy floor (typically a concrete slab) that will support anything, the high ceilings and the garage door which can be opened in the summer. Whatever your interests you can indulge them in your man cave, and you'll have plenty of room to entertain your buds as well.
2: Home office
More people than ever are working remotely these days, but working at the kitchen table can get old pretty quick. And using the kitchen as an office will disrupt the normal flow of life in the house. Enter the garage. If your garage has become little more than a place to store old furniture and half-empty paint cans, reimagine it as a first-class home office. In order to make it habitable, you'll likely need to add insulation, lay down some type of covering over the concrete slab and introduce a heat source. But with minimal investment, you can create a home office that will enable your entrepreneurial spirit.
3: Home gym
If you like to stay in shape but aren't fond of having to use sweaty machines at the gym or having to stand in line to use the weight bench, create your own home gym in your unused garage. Since the garage floor is a concrete slab you can introduce as much equipment as you want, regardless of the weight. You'll also be free to progress at your own speed without having musclehead geeks snickering at you while you're trying to bench press. And maybe best of all, no more having to endure the gym's stinky locker room or the petri dish that is the health club shower.
4: Entertainment center
If you really want to make the neighbors green with envy, transform your unused garage space into an entertainment center complete with video games, pinball machine, big screen TV, state-of-the-art speaker system, pool table or whatever else strikes your particular fancy. If there's enough space you can also add a home bar. That way, while everybody's watching the big game or the latest episode of The Mandalorian they can enjoy ice-cold draft beer or their favorite mixed drink. The possibilities are endless.
5: Rehearsal space
When they're just starting out most musicians share a comment complaint: it's really hard to find anywhere to practice. Renting studio space can be prohibitively expensive, and all those vacant warehouses bands used to practice in 30 years ago are now multimillion-dollar condo developments. If you have an unused garage, however, you have the answer to your practice space dilemma staring you right in the face. If you're concerned that the noise might bother the neighbors you can soundproof the space to the point that your slash metal will be barely audible outside.
6: Weatherproof party center
Everybody loves a good barbeque during the summer, but nature often has a way of imposing its will on outdoor festivities. But what if you had a way to keep the cookout going even if Mother Nature decided to rain on your parade? Wouldn't that be great? Well, if you have an unused garage you have a way to do just that. With a fridge stocked with brews, burgers cooked in the kitchen, a big screen TV and some comfy seating guests can retreat to the garage to wait out the rain and your cookout won't miss a beat.
7: A home studio
Whether you love woodworking, furniture making, oil painting, or you fancy yourself something of an inventor you can transform your unused garage space into a fully functioning studio. With some insulation, a decent floor covering and some track lighting you can indulge your creative impulses all year long. If you're like a lot of people it won't be long before your home studio becomes your favorite part of the house.
Call C & M for Loveland Garage Door Repair!
During our years as one of Loveland's premier garage door installation companies, we have seen people put their garage space to some incredibly ingenious uses. Some go so far as to order a custom garage door to match the upgrades going on inside the garage. But whatever you decide to do with your garage make sure to contact C & M Garage Doors for all your garage door service needs.