Why DIY Garage Door Installation Is Never a Good Idea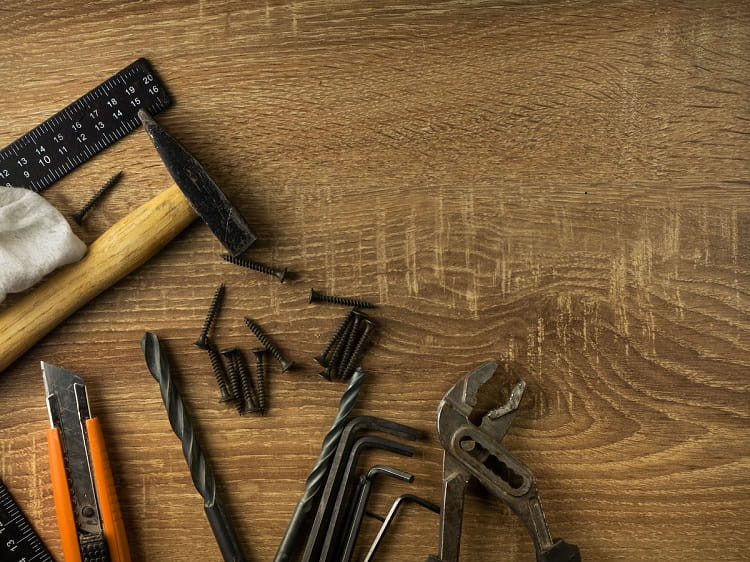 Whilst we often forget it, our garage isn't just a dumping ground for boxes, tools, and old toys. It's often a secondary entrance to your home, sometimes a place to store your automobile, and always one of the main features of your front yard. Indeed a garage door is often the first thing people see as they come to your home.
That's why when it comes to your Loveland garage door repair and garage door installation, it's always wise to bring in professional help. Not only do you want your garage door to look good, you want it to be durable and strong – providing much-needed security and protection against crime (and other things – namely pests and rodents). You also want a garage door that is working! Nobody needs to be faced with a stuck garage door ahead of a big day in the office.
Listen, we know that Americans are partial to taking on smaller DIY projects themselves, we know that DIY projects can help beat stress and we know that 81 percent of people feel very self-accomplished after doing a job themselves. However, garage door installation and repair isn't at all like painting and decorating. Try it yourself and you not only risk getting it wrong, and exposing your property to the risks outlined above, but you could seriously hurt yourself.
Here are six reasons we think DIY garage door installation is never a good idea…
You Risk Getting Hurt
Garage doors are heavy. Very heavy! Some of them weigh more than 300 pounds. And even if you are capable of lifting heavy weights, we're confident there are no plates or machines in the gym that simulate carrying something the size and shape of an overhead door!
And it's not just the doors, either. Tensioning the springs alone can be extremely dangerous, given they are coiled so tightly. One wrong move and what looks to be a fairly innocent device can become a projectile capable of inflicting serious damage on you or your loved ones.
You Could Void Your Warranty
When you buy a new garage door, it might be worth taking a look at the small print. Very often doors come with a garage door repair warranty that covers you for certain damages within a limited time frame. As with any purchase, this can be very useful!
However, look closely enough and you might just notice that the warranty requires a professional garage door installation expert to do the work. Do it yourself and you may be in breach of this contract and, ultimately, void your warranty.
You Don't Have The Tools!
Garage doors are extremely complex, as we've already established. And what generally comes with complex mechanical structures? Complex tool requirements!
Unfortunately, a standard tool kit likely won't cut it when it comes to installing a garage door. You might be able to find some creative solutions, but this will risk damaging the door.
You Could Lose Money
As well as putting you at risk of injury, you could do some serious damage to your wallet by trying to do it yourself. Yes, we know you might be saving the installation cost, but what happens if you break a part? Or if you damage the door?
We've already established that a DIY installation could void your warranty, so as soon as you attempt the job yourself, you're going to be walking a tightrope. One wrong move and you may have to buy a whole new door!
You Will Make Mistakes
Here's the thing, we all make mistakes, especially when taking on DIY projects to save a few bucks. When performing your own garage door installation, the chances are that your lack of experience and the complexity of the job will lead to an error or two.
With other DIY tasks, this may be ok. With a garage door? We're not so sure. Consider the risk to you and your family if a 300-pound garage door came crashing down on your head…
You Could Put People Off
We can hear your thoughts on this one already. What are you putting people off from? Well here's the deal – people can very often spot a DIY job a mile off. We can only assume you will be looking to sell your home at some point in the future, even if you don't know it yet, and a poorly installed garage door could be a huge red flag for prospective buyers.
Consider this – if you see a badly installed or stuck garage door – what impression does that give you of someone's home? People will assume that if you've opted for the DIY approach on your garage door, you'll have opted for the DIY approach on other things, too.
And whilst there could be nothing wrong with your painting, or shelf-hanging, we've already established that overhead doors are complicated. Most untrained professionals will make a mistake when it comes to garage door installation, and this could unfairly position you as being poor when it comes to DIY tasks.
Loveland Garage Door Installation
The team here at C & M Garage Doors LLC has been together for more than eight years. Over time we have built up a long list of happy customers and are now your local choice for Loveland garage door installation, garage door repair, and stuck garage door issues.
As well as Loveland, we serve all of Northern Colorado. That includes Berthoud, Longmont, Fort Collins, and Wellington. Give us a call today at (970) 663-7335 and we'll be glad to come and assist you with your garage door installation needs.