Does a New Garage Door Make for a Good Investment?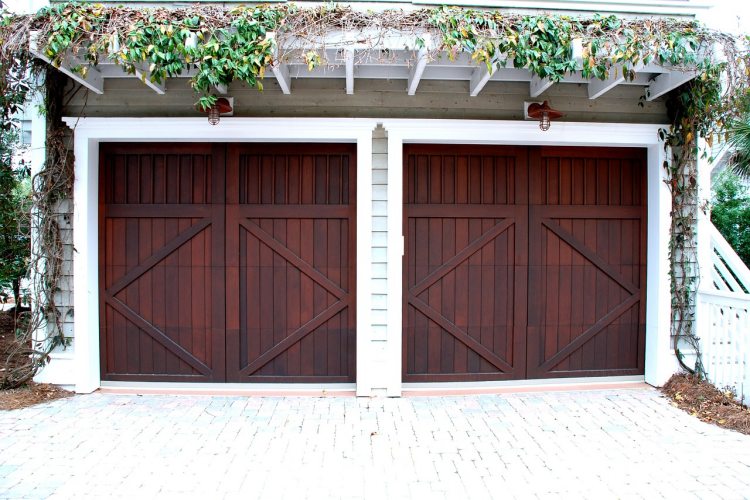 Many home improvement projects are not a great investment in terms of the return you can expect from them when selling your property. Some may still prove to be worthwhile from a personal perspective but if you are hoping to make most or all of your money back from a home improvement project, you will need to choose very carefully.
One popular home improvement option that many people choose to pursue nowadays is a brand new garage door installation. A new, high-quality garage door will immediately boost the curb appeal of your property, making it a very attractive proposition. But if you move in a couple of years' time are you likely to recoup the investment you made in a new overhead door installation or will it turn out to be money down the drain?
A New Garage Door Installation: Wise Investment or Waste of Money?
If you are in a hurry and you're looking for a quick answer, it's yes! On average, most home improvements result in a return on investment (ROI) of around 70%, with some coming in much lower than this, at perhaps 50% or less. Compared to these figures, a new overhead garage door is a great investment. According to surveys conducted by the National Association of Realtors, you can expect to recoup as much as 95% of your investment in a new garage door. If that's all you wanted to hear, you can go ahead and contact our garage door sales team right now, safe in the knowledge that the money you spend with us will turn out to be a wise investment. If, on the other hand, you are looking for more reasons that a new garage door makes good sense from a financial perspective, read on!
More Reasons a New Garage Door Is a Good Investment
In addition to the high ROI you can expect from your new garage door installation, there are a number of other financial incentives that make it a good home improvement option:
Lower Utility Bills – In our experience as a leading overhead door company in Loveland, customers who opt to have an insulated garage door installed often make savings on their future utility bills. This is especially the case for properties with integral or attached garages, where a poorly insulated garage door can compromise the energy efficiency of the entire property.
More Protection for Your Property and Possessions – A well-built garage door that is installed by experienced professionals can prove to be a formidable barrier as far as local thieves are concerned. Whether you only keep your vehicle in your garage or you store other valuables in there too, a quality garage door is an excellent investment from a home security point of view.
More Potential for a Future Garage Conversion – If you already have a decent garage door installed, which is well insulated and strong enough to deter potential intruders, it will be easier to convert your garage into extra living space at some point in the future. The space will be cheaper to heat in the winter, cheaper to keep cool in the summer, and more secure at all times of the year.
Improved Safety – Older garage doors and garage door openers are not as well-designed as the latest generation that you can have installed by our local team of experts. If you would like to make sure that your garage and the surrounding area pose no danger to you or your family, a new garage door installation is definitely a potentially attractive investment worthy of serious consideration.
Lower Repair Bills in the Future – Older garage doors can become very expensive to maintain, especially if they have already given many years of hassle-free service. By installing a brand new door, you can ensure that future garage door repair bills are kept to an absolute minimum. Most quality garage doors on the market today should operate flawlessly for a number of years before they will require any serious attention from a professional.
With all of these reasons, it is not surprising to learn that many people in Loveland and the surrounding area have already elected to pay for a new overhead door installation in recent years.
What to Consider Before Calling Our Garage Door Sales Team
Having established that a new garage door is likely to be a wise investment for you to make, we'd like to help you make the very best choice for you and your property. Before you go ahead and request a quote for a new overhead door installation in Loveland or adjacent areas, consider the following factors carefully:
Existing Exterior Décor – A garage door that blends in well with the existing color scheme will add more curb appeal than one that clashes.
How You Intend to Use Your Garage in the Future – If, for example, you would like to convert your garage to a games room in the future, consider a new door with large windows that will let in plenty of natural light.
The Budget You Have Available – There are doors available at all price levels so it's a good idea to set a budget before you start looking in earnest. In this way, you won't waste time looking at garage doors that cost more than you're willing to pay.
For more information, or personal assistance from one of our garage door experts, please feel free to contact our garage door repair pros right now.