Making Your Garage as Energy Efficient As Possible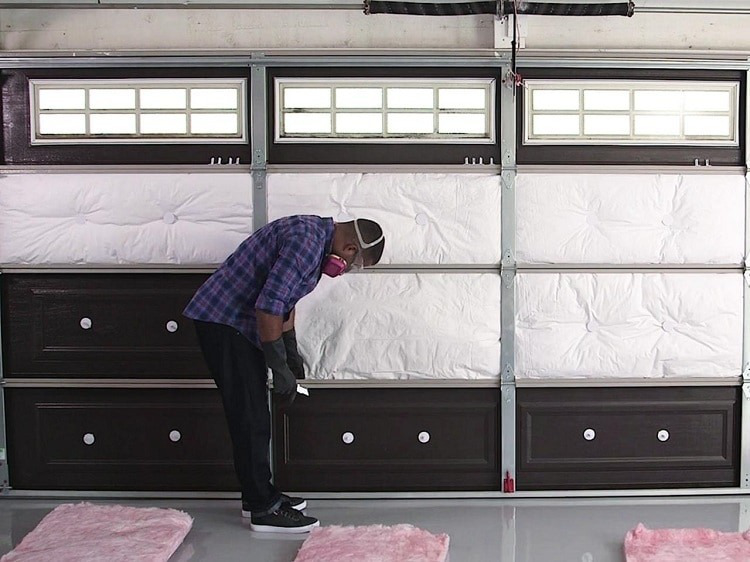 In 2021 we want to be as efficient as possible. We care about protecting the planet and we care about keeping our personal spending under control. Making improvements to your garage space to make it more energy-efficient is one way in which you can achieve both of these goals in one fell swoop. And it's actually very easy to make a noticeable difference, as in 95% of cases, the garage is the most inefficient, underutilized space in a property.
We're Loveland garage door installation and repair pros, but at heart, we're just passionate about seeing garage spaces be the best they can be. It's often a part of the home that is bursting with untapped potential waiting to be explored.
Problems That Inefficient Garage Space Can Cause
Now we must preface this by saying that this mostly applies to attached garages. But in our experience, this issue affects a large number of homeowners. You see, when garage door insulation is an afterthought, that cold, dry air that is a staple during wintertime in Loveland is sucked into the garage space. And during the summer months, the super-hot air is pulled in. For a start, that makes your garage a very unpleasant place to be for a large part of the year. But secondly, if your garage is connected to your home, that hot and cold air can actually make its way inside via the walls and ceilings. This decreases the energy efficiency of your home as a whole and drives up HVAC costs.
Here's What You Can Do About It: How to Improve Your Garage's Energy Efficiency
There are numerous ways in which energy efficiency can be improved in the garage. You don't have to do them all, but the more improvements you make, the more comfortable your garage (and your home) will become.
Your Garage Door Needs to Be Insulated
We're not just saying this because we're a Loveland garage door installation company. It's genuinely one of the biggest mistakes that we see homeowners making. They insulate the walls, but not the garage door, which negates that step somewhat. If your garage door isn't insulated, you basically have two options. You can replace your garage door with one that is at the cost of a few hundred dollars, or you can buy a garage door insulation kit to insulate your current door. This is usually the cheaper option, even if you have a professional fit it. If your door is fairly new, this might make more sense. Once your door is properly insulated, it will help to keep warm air out in the summer and in during the winter.
Add Insulation to Garage Walls
Don't make the mistake of thinking that your garage walls will be insulated already. The truth is, builders almost never bothered insulting them several decades ago, and even on some newer builds, it's a step that is skipped unless the homebuyer specifically requests it. This will likely be the most expensive task you can undertake in your pursuit of a more energy-efficient garage, but it's one that will make a noticeable difference. Once insulation with the correct R-value has been selected, installation usually consists of either having it blown through a hole in the drywall or rolling it in sheets between the joists.
That Door to Your Home's Interior Needs Sealing
This is one of my favorite steps as the bang for your buck here is huge. It'll only cost you a few bucks to buy and install weatherstripping around the whole door frame. This will prevent air from being transferred from your garage space to your home's interior. Believe me when I say that the impact this can have during summer and winter is noticeable.
Add Caulking Between the Floor and Walls
The gap between the floor and walls should really have been filled in with compressible foam when the garage was built, but many contractors skip this step. I can't tell you how many garage door repair jobs I've been on and noticed gaps in this part of the garage that is letting air in. That's because over time, with fluctuations in temperature, the connection contracts, expands and ultimately ends up moving. A few tubes of caulk will only set you back a few bucks but this step will make an enormous difference.
Does the Garage Floor Have Cracks? Seal Them!
Let's get one thing straight. Poured concrete is not exactly the ideal surface for insulation by any means. But that's what most garage floors are made out of for obvious reasons. But when the concrete cracks, it can really impact the energy efficiency of your garage. Cold air from the ground enters the garage via this crack and if not dealt with the crack is only likely to get more severe. It's very quick and cheap to resolve this issue though. Buy some concrete sealant for just a few dollars, apply it and forget the crack ever existed!
For Help with Your Garage Door Call C&M
I've been in the garage door business for close to a decade. Garage door insulation is a topic that comes up a lot with the cold winters we have to endure in Loveland, but as you can see from the list above, there are a number of other simple steps you can take to improve the energy efficiency of your garage.
If you ever need any assistance with garage door repair or you're thinking of a new garage door installation, get in touch with us today at (970) 663-7335.