Five Ways To Quickly Improve Your Garage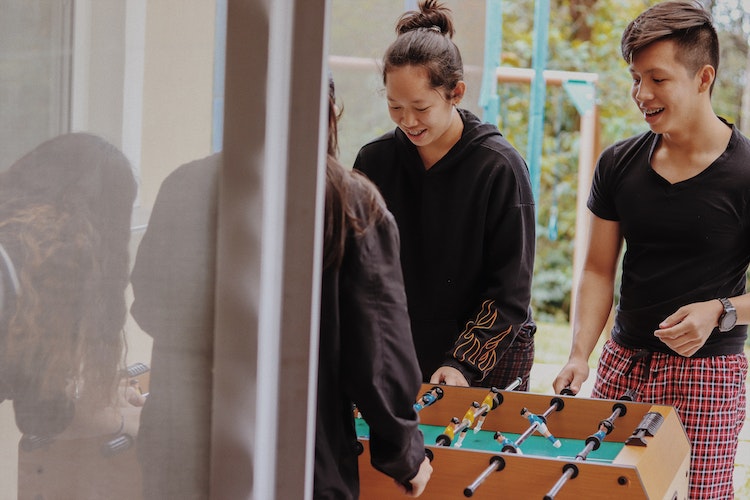 If you are looking for improvement projects that won't take too long to complete but have the potential to transform your garage into a more useful space, we have a bunch of great ideas for you to consider today. As garage door repair and installation specialists in Loveland, CO, we have an in-depth knowledge of this often neglected part of people's homes and our team has come up with some fantastic suggestions that you can try in your own garage. Some of them require nothing more than a little time and effort, whilst others may involve a significant monetary investment. All of them are well worth considering if you are keen to get more use out of your residential garage space.
Five Home Improvement Ideas from Our Garage Door Service Team
Over the last three decades, we have helped thousands of local homeowners to improve their garages by installing high-quality overhead doors. However, not all our ideas involve new doors, as you will see!
Install New Lighting Fixtures – If your garage always appears dark and gloomy no matter how often you redecorate or refurbish it, we recommend that you install brand new, modern LED lights. Strategically positioned, quality LED lighting will help to brighten up even the darkest of garages and create a more pleasant environment in which to spend time. If your garage doubles up as a home workshop, you will find this an especially rewarding improvement project. The lighting fixtures themselves should be relatively inexpensive but you will have to hire a licensed electrician to install them so you need to take labor costs into account as well.
Create a Family Games Room – If you often park your car outside, you might like to consider converting your garage into a family games room so that you can take advantage of the space more often. This might sound like an expensive proposition but how much it costs will really be up to you. If you decide to paint all the walls, fit new flooring and arrange for a new garage door installation, it could turn out to be quite an expensive project. On the other hand, if you are happy to put a pool table or maybe a ping-pong table in there and call it a job well done, the cost of turning your garage into a games room will be minimal. Most people prefer to aim somewhere in the middle of these 2 extremes when planning a garage conversion and we'd recommend you do the same. Let your budget be your guide and have some fun creating a new space where your family can enjoy themselves.
Repair or Replace Your Garage Door – Well, you knew it was coming and here it is! But in all seriousness, a garage door repair or replacement is one of the easiest ways to make an immediate improvement. If your existing door is in a poor state of repair or just happens to be particularly old, having a new door installed will make your garage more secure, better insulated and more attractive. If you live in Loveland or the surrounding area, we will be more than happy to help you choose a new garage door and install it for you too. Every member of our installation team is a fully qualified and experienced professional so you can be sure we will do a good job. Call or message us now and one of our experts will be delighted to provide you with all the assistance you need.
Fit a Remote-Controlled Garage Door Opener – For garages with a door that has to be opened manually, a new garage door opening mechanism that can be started with a remote is a great home improvement idea. While not all overhead doors can be retrofitted with such a mechanism, many can. And in the event that your door cannot be retrofitted with an automatic garage door opener, you might like to consider having it replaced with a new door that comes with an automatic opener as standard. Please feel free to take a look at the different garage door designs on our homepage if you would like to get an idea of what's available right now in Colorado.
A Spring Cleaning and Reorganization Project – You don't have to wait until spring for this of course: whenever you have some free time is a good time to start cleaning and reorganizing your garage. This is the most labor-intensive idea in our list but it's also completely free, which makes it a good choice for homeowners who are keen to save every penny they can right now. What's more, you may well discover a few hidden treasures in your garage while you are tidying up. If you don't mind spending a little money on this project, you could fit some new shelves and cabinets at the same time, to give yourself some more storage space. It will be much easier to keep your garage tidy in the future if you have plenty of space in which to store all of your tools and equipment.
We hope that one or more of these ideas appeals to you and please don't forget, if you have a stuck garage door in Loveland, or any other garage door problem that you would like us to fix, you are welcome to call and speak to a member of our team at any time.