Complete This Annual Garage Door Checklist Every Winter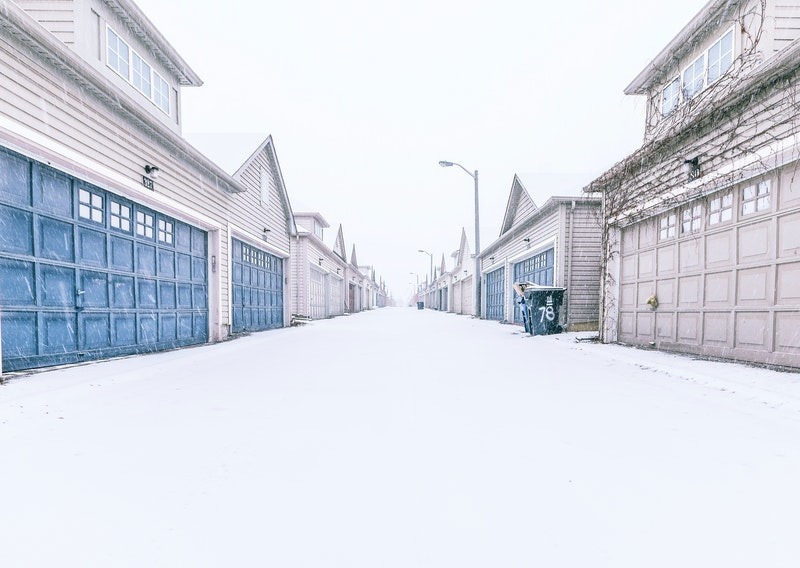 Your garage door is a second entryway for your home, especially if you park in it, and it comprises a big portion of your home's exterior. This system should last for decades, but that assumes you maintain it needed and don't wait until big problems happen. You should inspect and take care of maintenance items twice a year to extend its lifespan. Review this checklist annually as a garage door resource to see what you should be on the lookout for during these inspections.
---
Is the Operating System in Working Order?
The average garage door goes through an open-close cycle about three to five times a day, with each adding wear and tear that you should be aware of. Following a harsh winter, knock these items off your annual garage door checklist:
Visually inspect your garage door, looking specifically for blistering, cracking, dents, fading, gaps, or peeling, that could invite moisture and encourage the spread of mold.
Open and close the door. This should be done manually, with any remote, and the interior door panel. Listen for loud noises that could be signs of trouble. If there are unusual noises, consider calling a professional garage repair team for an inspection.
Test if the door is balanced. You can check the balance by yanking the release handle on the opener and raising the door manually until it's about halfway up. If it falls back down, it's out of balance.
Check the weatherstripping for wear and tear. Besides protecting your garage from the elements, weather stripping also ensures that curious little creatures don't find a cozy home inside your property when you're not looking.
Keep the door and its components visually appealing
Your garage door is often the first thing a visitor to your home notices. Your door's appearance is important to your home's overall aesthetic, and also contributes to curb appeal if your residence is for sale or rent.
Clear the tracks of dirt, debris, or anything else that would prevent the door from opening or closing.
If your garage door has windows, wash them each month. An all-purpose glass cleaner will do the job nicely.
Wash the whole door, including the panels, weatherstripping, and doorstop with a gentle detergent and a rag or soft-bristle brush. Rinse with clean water and repeat if needed.
Inspect the door and weatherstripping for signs of mold. If you have a wooden door with panels damaged from mold, they'll need to be replaced. The same goes for weatherstripping.
Lubricate all moving parts every six months, including the hinges, metal rollers, springs, lock and keyhole, arm bar, and bearing plates.
Tighten loose parts and lubricate as needed.
If the door panels are scuffed or dirty, wash them, then add a fresh coat of paint to the entire door so everything matches.
Organize your garage. After a long winter of accumulating "stuff," there's never a better time for cleaning and organizing than spring and summer. You may even make room and collect enough items for a garage sale.
What About All the Moving Parts?
All the moving parts of your garage door and opener are often the wild card when it comes to post-winter inspection and maintenance. Most of the following should only be replaced by a qualified professional. Here are all the components to keep an eye on:
Rollers along the edge of the garage door and the top and bottom brackets keeping them in place should be inspected for cracks or chips. Cables and pulleys.
End bearing plates at each end of the spring bar.
The spring bar which holds the springs and rotates as the door opens and closes.
Hinges that keep the overhead door panels together and permit them to bend during use.
Vertical tracks.
Horizontal track.
Jamb brackets.
The strut installed at the top of the opening strengthens the garage door structure.
Is the Auto-Reversal System Working as Expected?
The auto-reversal system sends the door upward if it senses an object in the way of its path. If it isn't working right, injuries could happen. That's why it's important to look for or do any of the following:
Test the photo-eye sensors to make sure they're not obstructed or damaged. Clean as needed with a soft dry cloth then test photo-eye and the door by placing an object in its path.
Keep objects away from the door as any blockages will impede the open-close cycle. In our experience, we've had to replace several door panels for homeowners as they were damaged by items resting on the door as it was opened or closed.


Make sure the garage door opener works properly
Here's what you should do:
Test and replace the batteries on the remote.
Test the backup battery by unplugging the unit from your home's electrical system. If it doesn't work, replacement may be necessary.
Check and replace the light bulbs.
Inspect and motor gears as needed. These are sometimes tricky to work with, so it's always best to call a professional for help.
Check garage door wires for tears or cracks.
Go With a Trusted Professional
C & M Garage Doors has proudly provided Loveland garage door repairs and installations since 1994. We take pride in educating residential and business customers on the latest products and maintenance tips, but never encourage them to buy products or garage door services which don't fit their needs or budget. We've served hundreds of satisfied customers, and we're known for customer care and premium products at the best prices. Call us today at 970-663-7335 for more information or go online to review our recent customer reviews and request a no-cost inspection.